REGISTRATION
DEAR HISTORIANS!

The Organizing Committee of XXIII International Congress of Historical Sciences Poznań 2020/2022 is pleased to start the process of registration!
Before you begin to register, please read all instructions carefully!
---
The registration process will not take long, but remember that you can not submit it before completing all steps. You will be able to log in again and edit your data after finishing the process.

Any changes, including resignation from participation, must be made before July 31, 2022.

Only being a registered participant you can attend all sessions, ceremonies and cultural events of the Congress.

Until April 30, 2022 you can register at lower price.
REGISTRATION FEES



The the fee you paid for ICHS 2020 is of course valid for the new date!
IMPORTANT! The Board of the Comité International des Sciences Historiques has decided, that the conference fee should be equal for both stationary and remote participants.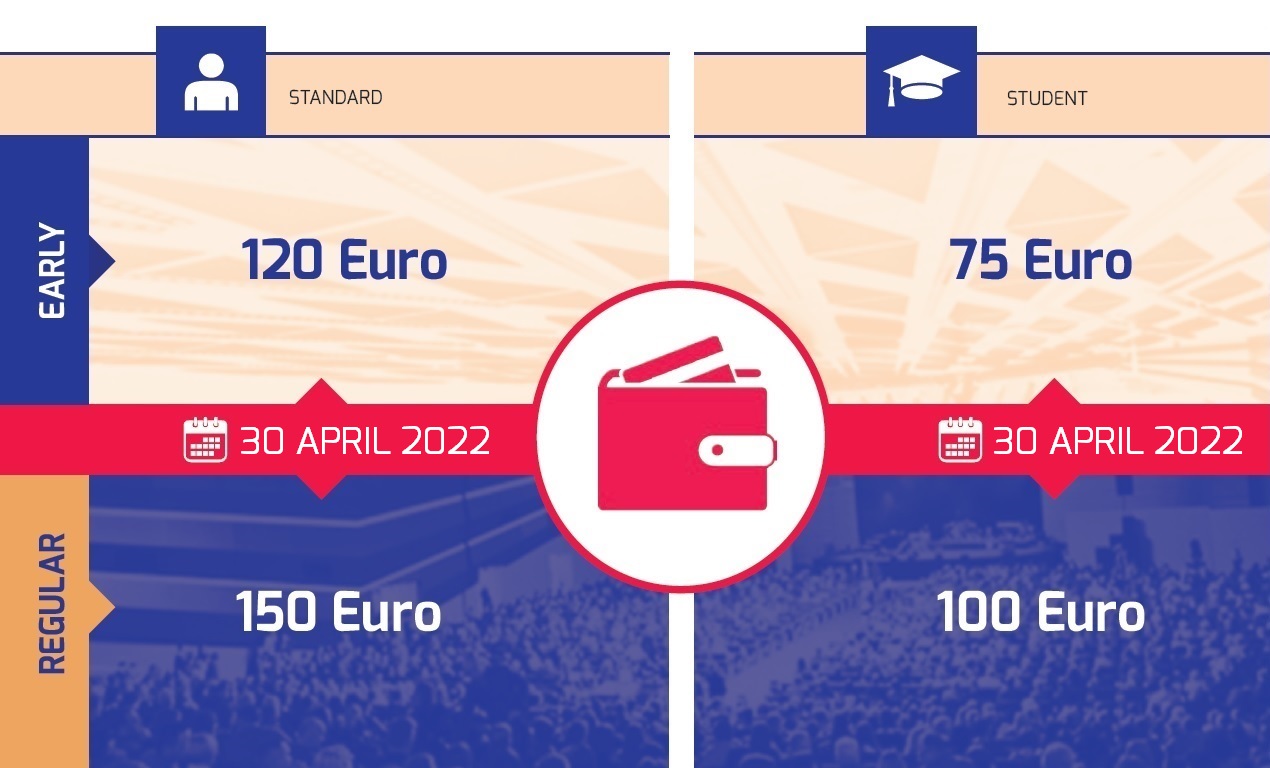 Registration fee includes:
personalized badge

admission to all sessions

Opening Ceremony with welcome reception

Closing Ceremony with farewell lunch

cultural events of the Congress

coffee breaks

Congress materials

free ticket for public transport
Additional fees – trips and excursions (see the list – soon)
CATEGORIES OF PARTICIPANTS



The participants of the Congress can be academic staff of universities and other scientific institutions, students (B.A., M.A., Ph.D.), teachers and other persons professionally connected with the subject of the Congress.
1. Participant:
standard

student (B.A., M.A. and Ph.D. students)
2. Session Organizer (organizers of all types of sessions, including panels of the affiliated commissions; exempt from the congress fee)
3. Presenter (speakers of all sessions, including panels of the affiliated commissions and participants of the Poster Sessions)
Other participants (Members of the ICHS Board, Honorary Guests, Local Organizing Committee, Participants of the Research Forum, Exhibitors) will register via the link they will receive from the organizers by email.
ACCOMPANYING PERSON



We provided a special (voluntary) fee for accompanying persons (from 16 years old) that gives this person an equal benefits as other participants of the Congress. Please note: the accompanying person can not be a presenter!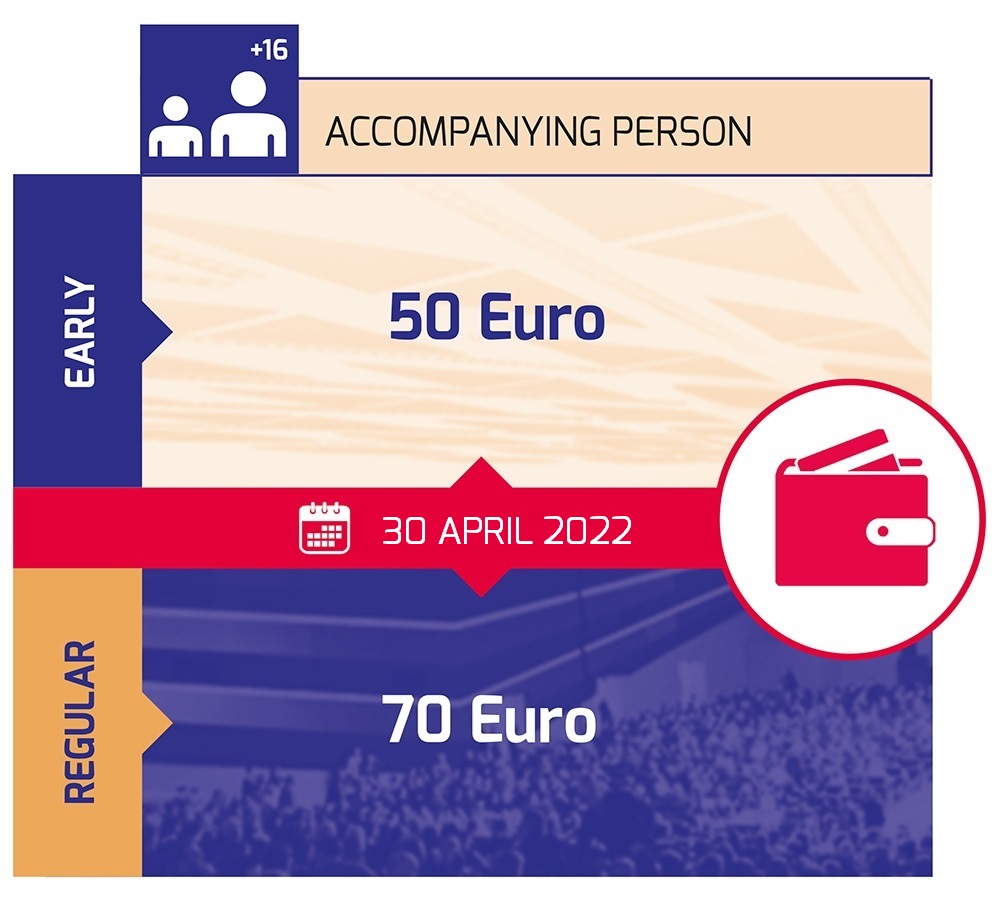 PAYMENT PROCESS



The registration will be completed upon receipt of the full payment. If payment is not made within 14 days, the registration will be cancelled automatically.
You can pay via:
Bank transfer (just after registration, you will receive a proforma invoice to given e-mail address)

Online payment (after registration you will be able to pay by credit card or by online bank transfer)
Please note: All bank charges should be covered by participant.
INVOICE



You can choose to receive more than one invoice and more than one buyer as well as separate invoice for particular payment.
CANCELLATION RULES

(participation, accompanying person, trips)



Participants may opt out of participation in the Congress. Cancellations must be made in writing to the address of the Technical Congress Organizer (MTP ul. Głogowska 14, 60-734 Poznań) with a note "XXIII ICHS Poznań 2020". The participants may opt out of participation in the Congress also via e-mail to the address: ichs2020poznan@grupamtp.pl
Congress fee will be refunded (less handling charges):
in the case of resignation by 30.06.2022: 100% refund of the conference fee

in the case of resignation from 01.07.2022 to 31.07.2022: 50% refund of the conference fee.

in case of cancellation after 31.07.2022 conference fee will not be refunded.
In the "Additional/Statistical Information" step, please provide some information that will contribute to more efficient organization of the Congress. We would be grateful!
Full regulations can be downloaded by clicking the icon below!