ADAM MICKIEWICZ UNIVERSITY IN POZNAŃ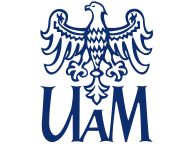 UNIWERSYTET
IM. ADAMA MICKIEWICZA
W POZNANIU
ul. Wieniawskiego 1
61-712 Poznań
T. +48 61 829 40 00
www.amu.edu.pl
Academic traditions of Poznań go back to the 16th century. The university was established in 1919, after regaining independence by Poland. Today, Adam Mickiewicz university, next to the University of Warsaw and The Jagiellonian University, is one of the biggest and best institutions of higher education in Poland.
The academic community of over 50 thousand members includes 3 thousand research workers. There are 15 faculties at the university. The university offers studies of first and second degree, five-year M.A. programs and both full-time and part-time PhD programs.
Moreover, there are nearly 280 various degree courses and specialisations in the field of humanities, science, social, natural, health and technical sciences or art.
Poznań University Library is an integral part of Adam Mickiewicz University. Thanks to the development of electronic access system and digital resources available to the readers, it combines tradition and modernity. It supports didactic and scholarly endeavours of the university students and staff and it works in favour of the inhabitants of Poznań. The Poznań University Library's Collection counts almost 5 million volumes.
The Faculty of History ranks high among other history faculties in Poland and occupies an important place in the university structure. The interdisciplinary character of the faculty adds to its research potential. There are over 100 researchers at the Faculty, who conduct research in Poland, Europe, Central Asia, India, Siberia as well as in South America, Africa and Oceania.
Collegium Minus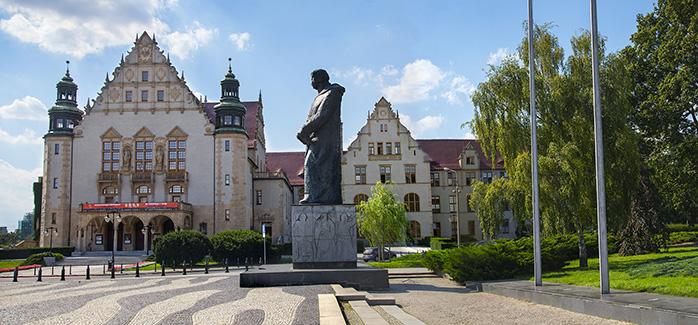 Biblioteka Uniwersytecka

Poznań University Library


Poznań University Library


Poznań University Library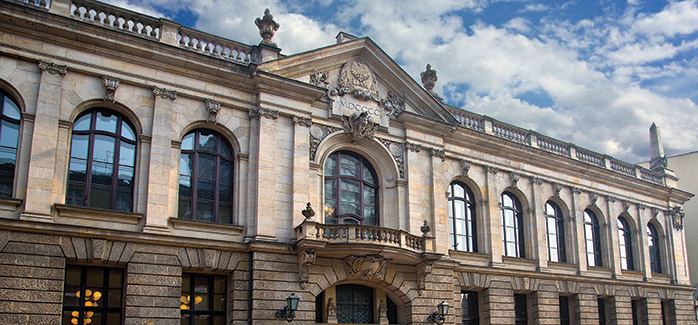 Collegium Historicum